FOUNDING ATTORNEY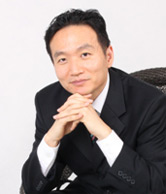 Oscar Yang is a businessman-turned lawyer. Through his career, Oscar Yang has deepened his business acumen in different areas: strategy consulting, M&A banking, business development, strategic marketing, and financial planning. For instance, he completed business projects for leading companies such as Samsung Electronics, Hewlett Packard, ING Investment Bank, Arthur D. Little, Silicon Image, and Merrill Lynch. The companies range from a Silicon Valley company of $50M annual revenue to a global multinational technology company of $200B annual sales. For the last several years, Oscar Yang has been a disciple to Prof. Chan Kim, one of the top five business thinkers in the world who has invented Blue Ocean Strategy.  In January 2011, Oscar Yang started Silicon Berry LLC initially as a pure strategy consulting firm and completed multiple projects in IT, music, consumer goods, and game industries.  Silicon Berry gradually has turned into a Washington-based incubator of two small businesses in education and entertainment.
While deepening the business acumen, Oscar Yang became exposed to the practice of litigation for the first time when he was an extern law clerk for the Institute for Justice, a national public interest litigation firm, in 2008.  He often sees a meaningful impact that a successful litigation effort can make on lives of people. He also believes that an attorney should not be afraid of fighting for the best interests of his or her clients.  As a result, even though his law practice initially dealt with transactional matters only, his practice recently has progressed towards the mixture of dispute resolutions and transactions.
Oscar Yang has a B.A. in chemistry from Dartmouth College, a J.D. in business law from Cornell University, an M.B.A. in strategy from INSEAD (Fontainebleau) and an M.P.P. in international finance from Harvard University. He has been admitted to practice law in New York since 2009 and in Washington since 2012. He is also a member of Business Law Section, Real Property Section, and Creditor-Debtor Section of the Washington State Bar Association as well as a member of Washington Employment Lawyers Association.
OF COUNSEL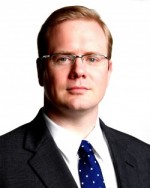 O.Shane Balloun is an of-counsel at ES BERRY LAW PC.  His primary practice comprises a mixture of business, securities, and intellectual property law with a large concentration of clients in innovative industries and handles both commercial disputes and transactions.  Before law school, O.Shane Balloun worked in Silicon Valley, first in the hard disk drive industry, and later at Google. While at Google, O.Shane served on teams that helped launch Gmail and Google Product Search as well as in other roles.
O.Shane earned his J.D. with honor from the University of Wyoming College of Law, graduating in the top 3% of his class and garnering induction into the Order of the Coif. He also holds an LL.M. (Master of Laws) in Admiralty from Tulane University Law School, where he graduated with distinction.
O.Shane holds an A.B. in Mathematics from Cornell University